| | | | |
| --- | --- | --- | --- |
| Type | Sales End | Price | Quantity |
| Student (ID required at the event) | 2018-03-24 15:00 | $0 | |
| Early Bird Non-Member Professionals | 2018-03-17 15:00 | $15 | |
| Member | 2018-03-24 15:00 | $0 | |
| Non-Member | 2018-03-24 15:00 | $18 | |
| Onsite Registration (become a member: $40 for professionals to enjoy free tickets) | 2018-03-24 15:00 | $20 | |
| Invited Guests (Free with Discount Code) | 2018-03-24 15:00 | $15 | |
Please enter member's email address: Search
2018 NECINA
CAREER CONFERENCE AND JOB FAIR
9:00 am-1:30 pm, Saturday, March 24th, 2018
Harvard Pilgrim, 1600 Crown Colony Drive, Quincy, MA 02169
NECINA's annual Career Conference is designed to help participants gain insight in and exposure to various career paths. The main objective of the Career Conference is to provide participants a unique opportunity to seek advice from professionals with a wealth of experience and build connections for the future. Speakers, panelists, mock interviewers and recruiting employers are anticipated to come from diversified industry sectors, including Information Technology, Engineering, Biomedical, Statistics, ,Accounting, Finance. This year's participating employers are bringing hundreds of jobs to this wonderful event.

Who should attend
•Undergraduate and graduate students;
•Recent graduates;
•Professionals seeking career advancement, change or advancement;
•Anyone who desires for career networking;
•Anyone who wants to learn more about the changing job market and hottest career trend; and
•Anyone who may consider starting a business as an alternative career.
What will you get
•Gain exposure to the myriad of career choices you may have with your degree;
•Ask questions and receive open, honest responses about insights for specific career in a comfortable and non-formal setting;
•Connect with professionals in your area for help with many aspects of your career exploration; and
•Get answers to important questions you may not have thought about but later determine it instrumental to you.
‍Online registration: http://necina-2018careerconference.eventdove.com/
Agenda
| | |
| --- | --- |
| 9:00-9:30am | Registration |
| 9:30-9:35am | NECINA Introduction |
| 9:35-9:45am | Harvard Pilgrim welcome |
| 9:45-10:15am | David Hosmer, Ed. M, CPLP, Director of Talent Management, Ther-mo Fisher Scientific. How to create an IDP (Individual Development Plan) with your manager |
| 10:15-10:45am | Yaran Pan |
| 10:45-11:05am | Keynote – a well know career coach on career planning |
| 11:05-11:15am | Break, Job Fair Booth, Lunch |
| 11:15-12:00pm | Round Table Discussion (Accounting/Tax; Machine Learning/AI; Biotech/Pharma/Life Science; FineTech/Blockchain) |
| 11:15-12:45pm | Mock Interview, Resume Critique, Job Fair Booth |
| 11:15 -1:30pm | Job Fair Booth, Networking |
Career Conference Speaker Bios(TBD)

David Hosmer, Ed. M, CPLP
David is dedicated to helping individuals and organizations realize full potential and exceed their expectations. He has over 26 years of learning and organization development, training, career counseling, and coaching experience. He has created and strategically re-aligned three training departments, and has taken on numerous 'first incumbent' roles throughout his career.

His background is in diverse industries including healthcare, academia, biotechnology/ pharmaceutical, financial services, electric utility, managed care, and behavioral health. A few of the places for which he has worked include NSTAR, Beth Israel Deaconess Medical Center, Massachusetts Institute of Technology, FleetBoston (Bank of America), Brigham and Women's Hospital, and Wyeth Pharmaceuticals (Pfizer). He was the first senior director for organization development at Charles River Labs in Wilmington, MA - a global role
David is currently director, talent management and organization development for the Specialty Diagnostics Group at Thermo Fisher Scientific. He is also an independent consultant in training, organizational development, team development, career counseling, and executive coaching with clients at Charles River Analytics, Axis Communications, Harvard Medical School, Tufts University, and others.

Publications:
· Book: Contributing author, Find Your Fit, A Practical Guide to Landing the Job You'll Love, Association for Talent Development (ATD).
· Book: The Manager's Guide to Employee Development, ATD.
· Article: How to Gain Support for Employee Development, (One of Top 5 Most Popular Posts in 2015), ATD.
· Article: The Need for Employee Development, ATD.
· Article: Coaching with Questions, Training Journal, UK.
· Article: Mentoring Works, Training Journal, UK.
· Article: Cascading Coaching: Building a Culture of Peer Development, OD Practitioner. Reprinted in The International Journal of Mentoring and Coaching, and The Peer Resources Coaching and Mentoring Journal.
David earned his B.A. in Psychology from Boston University and Ed. M, with concentration in Organization Development, from Harvard Graduate School of Education. He is a Certified Professional in Learning and Performance (CPLP). Additionally, he has special graduate studies certificate in personal and professional coaching from Cambridge College, Human Resources from Bentley University, Organization Development from Ibis Consulting, The Art and Practice of Leadership Development from Harvard Kennedy School of Government, and a graduate of MIT's internal Leader to Leader program.
He is a long term national member of Association for Talent Development and Lifetime Associate Member of Career Thought Leaders Consortium.
Yaran Pan Attorney at Law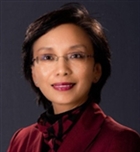 The Law Office of Yaran Pan (the Law Firm hereinafter) is an U.S. immigration law firm that is exclusively devoted to the practice of immigration law since its establishment in May 2000. This focus enables the Law Firm to apply its full resources and energy to its immigration clientele, and in return rewards the Law Firm with fame from east coast to west coast.
The Law Firm's clients include profit and non-profit corporations, universities, non-profit government agencies as well as individuals with various educational backgrounds across the nation. During the past decade, the Law Firm has been kept an approximately 99% approval rate and has accumulated over a decade of experience in employment-based and business-oriented immigration petitions, perfectly illustrating our firm's motto as "Proficiency, Exquisiteness and Success".
Attorney Pan received her Master of Law and Bachelor of Law degrees from renowned Beijing University in Beijing, China. Prior to her practice in the United States, Attorney Pan was a successful corporate attorney and legal consultant for many large-scale companies in China. She is a registered attorney in the state of New York and an active member of the American Bar Association and American Immigration Lawyers Association (AILA). Due to her focus on immigration law and nationality law, Attorney Pan has accumulated in-depth sight and experience in each employment-based immigration categories including EB1A/EB1B, EB3, NIW, EB2/ EB3 related PERM/I-140 petitions and Non-immigrant working visa such as H1B, L1A/L1B, E2 among others.
Each year the Law Firm assists US employers in submitting a large number of H1B cap petitions, having accumulated rich experience in helping H1B clients deal with or solve the hardest issues in H1B procedures. Especially in 2018 H1B quota year, USCIS dramatically changed its adjudication policy. Applying their extensive experience, Attorney Pan and her team effectively helped a lot of US employers avoid H1B RFEs, and at the same time successfully helped other US employers handle RFEs and achieve the goal of H-1B approvals.
Attorney Pan has dedicated herself to public service and community activities. She has been invited to immigration lectures hosted by NECINA, LiaoYuan, Northeastern University, BU, MIT, WPI, Bentley University CYPN among others. In addition,periodically she provides Chinese undergraduates and graduates with free consulting at her Law Firm.
Round Table Discussion
圆桌讨论

Information Technology

赵文心

Moderator

彭士睿

Microsoft软件工程师

卢玥

Google软件工程师

刘威

Amazon软件开发工程师

FinTech/Blockchain

Cindy Zhou

Moderator

李安

State Street Application Developer

张云鹏

State Street Vice President

Finance/Tax/Accounting

张晓凡

Zhang CPA Group LLC创始人(Moderator)

任娟娟

Portfolio Manager at Morgan Stanley

James Welch

BNY Mellon Wealth Manager

Healthcare

闫杰

Amgen Senior associate scientist

李竞

SVP at Wuxi Biologics

张翼

Associate director, biostatistics, Sunovion

Resume Critique/Mock interview
Mentor Bios:
Ru Zheng:
Ru Zheng is a natural relationship builder and enjoys bringing out the best of others. As a certified Dale Carnegie Trainer with over 10 years of training experience, she is passionate about communication and leadership training, team building and executive coaching. Ru has worked in Thermo Fisher Scientific since 2011 holding various management positions in Finance and IT, now as senior group marketing manager in safety & Security. She has been serving on the leadership team of New England Chinese Information and Networking Association, (aka, NECINA) since 2006, with progressing roles as PR officer, Fundraising Chairperson, General Manager, President and now a member of the Board. She is also the Chair of mentor network in NECINA. With education and working background in both China and US, Ru has in-depth knowledge and can bridge the two cultures with effective communications beyond pure language translation. Her first job was a trilingual interpreter in the Canton Fair in China when she was a college student in Guangzhou Foreign Language Institute (Now Guangdong University of Foreign Studies). After working as Supply Chain Project manager in the Guangdong Machinery Import and Export Corporation, she came to the US to get her MBA. After getting her MBA, she has worked in the financial industry, consulting and research industry, and spent most of her career in medical devices industry: from global strategic sourcing to supply chain strategy deployment, from financial planning and analysis to strategic pricing performance evaluation and sales data warehouse management. She was founding member and advisors of several startups. Her business acumen and leadership skills make her an effective coach for many professionals and entrepreneurs, both in China and US. Ru earned her B.A, majoring in International Business Study from Guangzhou Foreign Language Institute (Now Guangdong University of Foreign Studies), and her MBA with Global Financial Analysis concentration from Bentley College (Now Bentley University), graduated with Distinction.
John Wang:
John is an automotive design expert and entrepreneur with over 20 years of product and business development experience at companies including General Motors and Johnson Controls. His designs and patents have been widely applied to GM, Ford and Chrysler automobiles. Since 2008, John has started a few companies. In 2009, he co-founded and served as CTO of Wiselink Technology, where he built the engineering division and developed leading connected-car platform products from concept to production for customers included VW's China JV and China Mobile. In 2012, John founded Dreamech, a start-up company providing technology service to connect car owners and their cars via the Internet to auto service experts. Recently John joined a startup to develop an innovative product system for high-end automotive and autonomous cars.
John was President Elected 2015-2016 and serves on the board of NECINA. His education includes MBA (Michigan), MSME and BSME.
Ben Tao:
Ben Tao is currently vice president of corporate development at PTC. In that role, he works closely with Corporate and Segment business leadership teams in formulating acquisition strategies. He worked on a significant number of M&A transactions, especially in the field of Internet of Things, helping transform PTC's business. Prior to PTC, he worked as a management consultant for six years, advising clients on a broad range of strategic and management challenges across multiple industries such as high tech, retail, chemical, and private equity. Before starting his career as a management consultant, he worked as a technologist for several leading technology companies including Oracle, Microsoft, and Ericsson.
Ben served as NECINA's president during the 2014-2015 operating year.
Ben received a BS degree in Computer Sciences from Beijing University and an MS degree in Computer Sciences from University of Wisconsin at Madison. He also holds an MBA degree from Babson College.
Jeannie Li:
Dr. Jeannie Li is now a Principal Scientist at Jnana Therapeutics, prior to which she worked at Pfizer Inc. for several years as a senior scientist and a mentor for postdoctoral fellow. She has research experience in multiple disease areas including oncology, rare disease, inflammation and metabolic diseases. Dr. Li obtained her Ph.D. in chemical biology from the University of Texas at Austin and conducted her postdoctoral training at Harvard Medical school where she made important discovery for the treatment of mTORC1-driven tumors. She has authored in +20 publications in high-impact journals.
Nancy Ranxing Li:
Nancy Ranxing Li is an experienced product manager with 14 publications, 1 patent, and launched an IoT Smart Cities product from a proof of concept to production. Nancy is currently a Product Manager at Verizon who leads the product strategy and development of the Traffic Safety Product for the entire US market. In 2016, she led a team of 30 engineers to deliver and deploy the first Internet of Things (IOT) application at Verizon. Prior to Verizon, Nancy was the first employee of Shell TechWorks, Shell Oil's Boston Office. She wrote a proposal of automated pipe sensing technology which lead to $1MM in funding as the first early stage funding to accelerate the growth of the startup from 3 to 70 people.
Nancy received a Ph.D. in Materials Science and Engineering from Boston University at the Age of 24. She studied at the Sloan School of Management at MIT to receive a Certificate in Systems Design and Management. She also received a BS in Textile Engineering from Donghua University, Shanghai, China with the honor of the Top College Student in Shanghai.
Bo Ying:

Dr. Ying has more than 10 years of experiences in nucleotide therapeutics and he has served as a leader at Dicerna Pharmaceuticals and Moderna Therapeutics with focus on formulation research and drug delivery in oncology and a variety of liver and hematopoietic diseases. Prior to joining Trucode Gene Repair, Dr. Ying oversaw oncology formulation research at Moderna Therapeutics as well as the collaboration between Moderna and AstraZeneca. His work has led to the nomination of "N1GL" as the next-gen lead for mRNA delivery in cancer immunotherapy. At Dicerna Pharmaceuticals, Dr. Ying has invented EnCore technology for specific delivery of siRNA to tumors, developed scale up process for GMP manufacture and successfully transferred the technology to CMO in Europe. The drug product (DRC-MYC) based on Dr. Ying's research has completed phase I evaluation in liver cancer patients and demonstrated clinical proof of concept with specific target knock-down in patients. At both positions, Dr. Ying has been granted several patents in drug delivery technology.
Dr. Ying received his bachelor degree in life sciences and master degree in neuroscience from Fudan University, Shanghai, China, and Ph.D. degree in pharmaceutical sciences from Northeastern
Fan Wu:
Fan Wu is an engineering executive with 20 years of experience in Mobile and Internet, Big Data, Cloud Computing in US and China. In 2015, Fan joined Acxiom Corp. as Senior Director, Engineering, and led company's DaaS (Data as a Service) product development using big data and machine learning technologies. In 2014, Fan initiated and launched Audience Interconnect (AI) at Allant Group, where he served as VP Engineering. Audience Interconnect was a SaaS product to precisely target advertising audience for TV campaigns. Allant was acquired by Acxiom in 2015 because of the success of AI. In 2012, Fan co-founded Notion in Motion, a Wuxi, China based mobile app startup, as CTO. In 2010, Fan joined the founding team of ClickFuel as VP Engineering. At ClickFuel Fan oversaw the entire technology team, built the company's first SaaS product, a Marketing Dashboard for data integration, analytics and reporting, and led the team to win the MITX 2011 Innovation Awards. ClickFuel was acquired by TapClicks in 2015. In 1999, Fan co-founded paowang.com, one of the earliest social networking web site in China, and in charge of website operation and development. Paowang.com had 500,000+ daily page views and Alexa 3000 global website ranking at its peak time, and won "Best 100 Niche Websites in China" award in 2004.
Fan has MS degree in Computer Science from Northeastern University, US, and BS degree in Biochemistry from Nankai University, China.
Haiyang Li:
Haiyang Li is the VP of Engineering in a Boston based stealth mode AI startup. Haiyang was the Sr. Director of Engineering at Barracuda Networks. At Barracuda, Haiyang managed the R&D, Software Development, Quality Assurance and Operations functions across teams in the U.S., China and Romania. Haiyang has 18 years of experience in building consumer web, software as service (SaaS) and cloud applications. Prior to Barracuda Networks, Haiyang served as the VP of Engineering and member of the executive team at Intronis that led to Barracuda/Intronis acquisition. Haiyang held various engineering leadership positions at Kenexa corporation and Salary.com. Haiyang is a member of the founding team at Salary.com that brought Salary.com to IPO in 2007 and acquisition by Kenexa in 2010. Haiyang has Bachelor's degree in Electrical Engineering from Tsinghua University, MSEE from University of Massachusetts, Dartmouth and MBA in General Management from Kellogg School of Management at Northwestern University.
More mentors to be updated soon.

Job Fair and Other Activities:
Selected Participating Employers (partial list):
In addition to the conference speeches and panel discussions, NECINA will host a job fair, as well as group meetings conducted by subject matter experts on resume critiques, and mock interviews.
Google

Huawei


NetBrain

AuthRight Inc

Learnable Inc

E-Club and GNW

Zyno Medical Inc

Ant Bicycle Inc

Rain Computing Inc

Sbuur

Zhang CPA Group LLC

哈工大机器人集团(HRG)

Selleck Chemicals

营创学院

Goto Bus

猎聘

燎原

Panecea

ZSFab

Hooli

BostonWebPower

CUBIC (中美企业(波士顿)创新中心)

MT Law LLC (MT 律所事务所)

Global LegalTech Corp
To be continued...
Partial list of Job openings:
NetBrain
Founded in 2004, NetBrain is the market leader for network automation. Its technology platform provides network engineers with end-to-end visibility across their hybrid environments while automating their tasks across IT workflows.
Positions:
Security Software Engineer

Pre-Sales Engineer - Network Management and Automation

Network Automation Engineer

Product Specialist - Network Engineering

Solutions Engineer

Machine Learning Architect

Senior Data Scientist

Senior Software Architect

Network Architect
Apply at https://us-careers-netbraintech.icims.com/jobs/search?pr=1
AuthRight Inc
Founded in 2014 in Massachusetts, is an information technology company that providing information security including enterprise Identity & Access Management (IAM) Solutions to our customers.
Positions:
Identity & Access Management Software Engineer (All Levels) (2 ~ 3 positions available)

ForgeRock (IAM) Identity Technical Architect (2 ~ 3 positions available)

Blockchain – Smart Contract Developer Intern (2 ~ 3 positions available)
See details at JD attached below:
Job ID ITSS2018001_Identity & Access Management Software Engineer(All Levels).docx
Job ID ITSS2018002_ForgeRock (IAM) Identity Technical Architect .docx
Job ID ITSS2018003_Blockchain – Smart Contract Developer Intern .docx
Contact: victor.cao@authright.com
Learnable Inc
Learnable is a human-centered Artificial Intelligence (AI) Company located in Harvard Innovation Lab. Our core technologies include Deep Reinforcement Learning, Explainable AI, and Teachable AI. Based on user behavior analysis, we provide precise and personalized solutions.
Positions:
Machine Learning Engineer II

Machine Learning Engineer I

Software Engineer II

Software Engineer I

Data Scientist

See details at JD attached below:
Learnable - Job descriptions.pdf
Contact: please send your resume to contact@learnable.ai
GNW International
GNW International LLC is a small high tech laser company founded in 2008. The company is located in the Cummings Property Campus in Stoneham, MA. We manufacture, sell and service portable laser engraving systems to customers worldwide. We also provide professional service in laser engraving and other laser service to customers in both B-to-B and B-to-C. Recently, we have started offering personalized laser engraved gifts to companies, non-profit organizations as well as for individual consumers.
Positions:
Marketing Specialist (internship)

Promote all GNW products and services utilizing available social media including Facebook, Twitter, Google, Linked-In, WeChat and others. Web design experience including World Press is a plus.

E Commerce Specialist (internship)

Responsible for online personalized gift business from planning to execution.
Contact: Harry Gao harry@gnwlaser.com
Zyno Medical
Manufacturer of Next Generation Infusion Pumps. The companies infusion products and medication administration management software systems and services are widely used in all acuity levels of patient care setting including hospital, outpatient chemotherapy, long term care facility and home infusion.
Positions:
Senior Java Software Engineer

Senior Embedded Software Engineer


Product Engineer

Quality Engineer

System Administrator


Office Assistant
See details at JD attached below:
Senior Embedded Software Engineer.docx
Senior JAVA Software Engineer.docx
Ant Bicycle
Ant Bicycle is a dockless bike-sharing system that provides a key transportation to solve first and last mile commute.
Positions:
Content Editor

Graphic Designer

Market Developer

Bicycle Mechanic

frontend developer

Chief Operating Officer

Software developer full-stack

Regional Manager
Apply at https://www.antbicycle.com/career
Sbuur
Sbuur is creating a mobile tool that enables the creation of the largest community of decision and deal makers. Such a tool makes it super easy for any individual in the network to attend and create impromptu get-togethers. Most important of all, the mobile tool helps members to develop, maintain and deepen relationships.
Positions:
Full Stack iOS App Developer
See details at JD attached below:
Contact: Tony Zhang email: tony.zhang@sbuur.com Phone: 617.504.3414
Rain Computing
a non-traditional software retailer, committed to deliver native or non-web-based software applications to our customers, on-demand (e.g., pay-per-month), over the Internet without installation.
Positions:
Software Developer

Primary job duty involves definition, design and evelopoment of prototype for hosting and delivering native software applications with strengthened data security measure and software integrity

Candidates should have deep understanding of architecture of at least of OS (linux, Windows, OS X), computer algorithms and at least one programming languages such as C/C++, Java.

Plus if candidates has experience or a general understanding of how app store works.
Contact: Please send your resume to: dequanwu@raincomputing.com

Zhang CPA Group LLC
A fast-growing and dynamic CPA firm located in Lexington and Acton, MA. Our firm provides a full range of tax planning, international tax, business & individual tax preparation, tax and accounting researches, QuickBooks consulting, business advisory and financial planning services for multi-national corporations, mid-size and small businesses, entrepreneurs, as well as high net worth individuals etc.
Positions:
Accounting & Tax Internship

Part-time Senior Accountant
See details JD below
Accounting & tax internship job descriptions.pdf
Part-time senior accountant announcement 2018.1.10.docx
Contact: Please send your cover letter, resume and salary history to: kathyzhangcpa@yahoo.com
哈工大机器人集团(HRG)
哈工大机器人集团(HRG)于2014 年12 月由黑龙江省政府、哈尔滨市政府、 哈尔滨工业大学共同投资组建的高新技术企业。集团主要从事工业机器人、服务 机器人、特种机器人、智能云机器人、新兴智能装备、智慧工厂项目及相关技术 转让、技术咨询、技术服务等。现已在国内设立1 个总部、5 个基地(天津、合 肥、苏州、中山、成都)。
Positions:
Mechanical Engineer

System Engineer

Electrical Engineer

Software Engineer

Hardware Engineer

Embedded Software Engineer

Artificial Intelligence Engineer
All positions require PhD / Master
See details at JD attached below:
Contact: yi.zhang@hitrobotgroup.com
Selleck Chemicals
Selleck Chemicals (Selleckchem) has been a leading supplier of high quality small molecule inhibitors, compound libraries and monoclonal antibodies for use in scientific research and drug discovery, based out of Houston.
Positions:
Account Manager

Require Bachelor's Degree in Biology, Molecular Biology, Biochemistry, Biotechnology, Chemistry or related field

Prefer previous experience in the life science industry, a research lab environment or relevant experience
See details at JD attached below:
Account Manager Selleck Chemicals.pdf
Contact: David Deng / WeChat: zdeng5413
Goto Bus
Positions:
Business Development Specialist (Bachelor's degree required)

Accounting Specialist (0 - 2 years accounts payable work experience)

UXUI Specialist (1 - 3 years of experience)

Web Editor (Bilingual in Mandarin required)

Customer Service Representative (Bilingual in Mandarin required)
See details at JD attached below:
Accounts Payable Specialist.pdf
Business Development Specialist.pdf
Customer Service Representative.pdf
Contact: jobs@gotobus.com
营创学院
Positions:
Contact: Julian Zhu: Managing Director / 微信: julian6866
Panecea
A startup company who develops Smart toothbrushes
Positions:
Contact: WeChat: terryhelloam
Hooli
Hooli作为一家全球大型跨境连锁的房地产交易服务平台,依托于全球最大的移民产品开发商Delsk成立
Positions:
Contact: hoolihomesboston@hoolihome.com
See details click here
CUBIC (中美企业(波士顿)创新中心)
China-US Boston Innovation Center (CUBIC) is a key for U.S.- based tech-driven startups to access China's capital, corporations and local governments, and expand market potentials in China. Since 2015, co-founded by three major groups that leading China business incubation industry, CUBIC is dedicated to build a cross-border innovation platform and a robust China-US innovation ecosystem by leveraging our valuable resources.
Positions:
Business Development Associate (Full-Time)

Communication Specialist Intern
See details JD below
CUBIC Job Opening_Business Development Associate.pdf
CUBIC_Communications Specialist.pdf
please send resume and cover letter to meng.lu@cubic-boston.com.
MT Law LLC (MT 律师事务所)
MT 律师事务所是一家擅长移民法、房地产法、税法、商法、资产传承和知识产权的综合 性律师事务所,由具有丰富中美法律实践经验的中美资深律师创办。总部设于美国马萨诸 塞历史名城莱克星顿,并在波士顿市中心、纽约洛克菲勒中心、旧金山、洛杉矶、北京、 上海设有办事处。官方网站:www.mtlawllc.com
Positions:
Corporate and IP Paralegal

Immigration Paralegal

Corporate Paralegal
See details JD below
NECINA Career Conference_MT Law LLC.pdf
Global LegalTech Corp
环球法律科技公司 (Global LegalTech Corp) = 科技 + 法律 + 税务 + 金融。
我们致力于为海外华人企业以及个人提供中英双语法律、税务、金融服务的科技平台,
拥有顶尖的软件开发能力,区块链技术和人工智能技术以及专业的律师团队。我们发挥
现代互联网手段和线下人力资源相结合的优势,建设智能化服务平台,帮助用户在线自
助完成一般非讼业务,对疑难问题则利用平台连接用户和线下律师。我们运用云计算、
数据湖泊(Data Lake)、人工智能(机器学习)、区块链等多种科技手段结合线下专业团队
打造法律税务金融等专业服务产品解决客户需求,通过挖掘注册用户的消费潜力,提供
长期一站式的法律税务金融服务及产品。
Positions:
Frontend Developer

FullStack Developer

Backend Developer
See details JD below
NECINA Career Conference_Global LegalTech Corp.pdf

More to come!

Event Online Registration: http://necina-2018careerconference.eventdove.com/
‍‍Contact Event Organizers:
Arthur Xu NECINA, Director of Development, arthur.xu@necina.org
Andy Li NECINA, President
Joan Ni NECINA, General Manager
Victor Caro NECINA, Vice President
Haiyang Li NECINA, Vice President
Connie Dai NECINA, Director of Public Affairs
Media Partner
Please click here to register your seats>>>
About NECINA

NECINA is a nonprofit organization that was founded 20 years ago by a group of highly successful entrepreneurs. Our mission is to nourish entrepreneurship, facilitate professional career development, and bridge the business and culture gap between New England and Greater China.
For more information, visit us at www.necina.org. To learn the upcoming events, join our mailing list at http://bit.ly/necinanews, or text NECINA to 22828 on your mobile phone.
View other events by the organizer
This event is organized by the following group(s):
| | |
| --- | --- |
| Your Name: | * |
| Your Email: | * |
| Cell phone: | |
| Subject: | * |
| Message: | * |
Harvard Pilgrim, 1600 Crown Colony Drive, Quincy, MA 02169 , QUINCY MA 02169